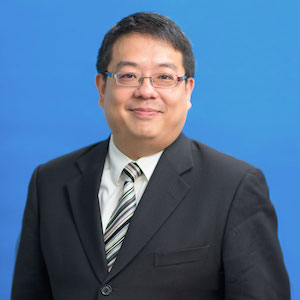 Brief Biography
Eric received his bachelor degree with first class honors, Master of Philosophy Degree in Electronic Engineering and Master of Business Administration from Hong Kong University of Science and Technology (HKUST). He also received his Bachelor's Degree of Law from the University of London. His research focused in audio signal processing and artificial intelligence. He has several patents in this area.
Eric is an expert in technology, music and law. He has founded and invested in various startup companies. He is one of the co-founders, former executive director and chief technology officer of Perception Digital, listed in Hong Kong's Stock Exchange (HKEx:01822) since December of 2009. Eric has also served in senior management of various companies, including Philips Electronics and Tai Nam Group, etc.
Eric is a professional musician. He has participated in various public performances as a pianist, opera tenor and orchestra conductor. Since 1997, he has also worked as a private piano and vocal instructor.
Education
Master of Business Administration
Hong Kong University of Science and Technology
Master of Philosophy, Electrical and Electronic Engineering
Hong Kong University of Science and Technology
Bachelor of Laws
University of London
Bachelor of Engineering, Electronic Engineering
Hong Kong University of Science and Technology
Artistic/Musical Performance and Public Service
Director, SingFest, 2018-Now
Director, Contemporary Musiking Hong Kong (CMHK), 2014-Now
Executive Comittee, Tenor and IT Director, Hong Kong Youth Choir, 1999-2006
Artistic Director, Musical "Track of the Rising Sun", Preimer Performance, 2004
Composer, "Home of Love", Theme song of fund raising concert for HK St. John's Cathedral HIV Education Centre, 2004
Composer and Orchestra/Choir Conductor, "Feng Xiang", HKUST 10th Anniversary Song, Preimer Performance, 2001
Conductor, HKUST Student Choir at 53th Hong Kong School Music Festival, 1999
Composer member, Composer and Author Society of Hong Kong (CASH), Since 1998
Tenor, Various international opera performances, Aida, De fedumus, La Boehme, Carmen, Faust, etc.
Patents
Chi-Wai Yung, "System and method for music education", US Patent No: 9,092,992; HK Patent No: 1,167,994
Chi-Ying Tsui, Bertram Shi, Chi-Wai Yung, "Melody Retrieveal System", US Patent No: 7,919,706
Chi-Wai Yung, "System and method for musical instrument education", US Patent No: 7,332,664
Lau Jack, Tsui Chi-Ying, Cheng Roger Shu-Kwan, Yung Chi-Wai, Tang Jimmy Tai-Kwan, Ng Kin-Ping, Lai Sai-Kit, Chan Kai-Kin, Chan Wing-Chau, "Digital multimedia jukebox", US Patent No:7,548,851
Ki-Kwan Chu, Chi-Wai Yung, "Karaoke apparatus with camera shooting unit and built-in display unit", CN Patent No: 2,717,144